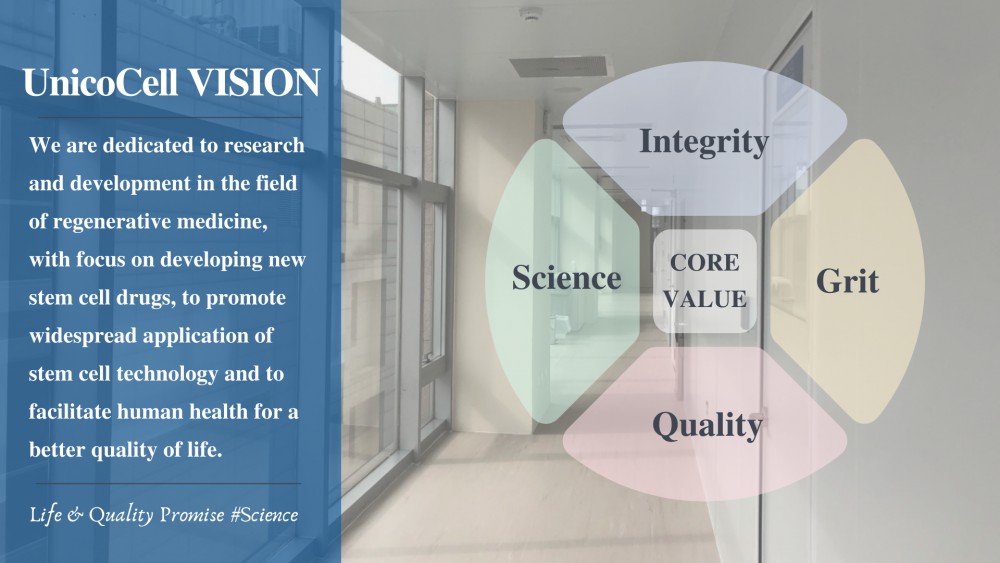 UnicoCell's business is centered on regenerative medicine. We focus on researching and developing stem cells and its derived technology for medical applications, with the goal of advancing human health and improving quality of life.
UnicoCell's cell bank is the leading allogeneic cell bank of adipose stem cell source in Taiwan, built in accordance with ICH regulations (The International Council for Harmonisation of Technical Requirements for Pharmaceuticals for Human Use). Our Gold Award new stem cell investigational product ELIXCYTE® has been tested on clinical trials for knee osteoarthritis and chronic kidney disease. Stem cell derived technology is also used in the development of retinal degenerative diseases treatment and other regenerative medicine applications. We hope to contribute to society through stem cell technology research and development by continuing to improve quality and developing mass production technologies.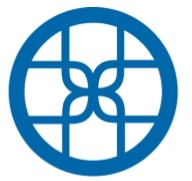 Vision
We are dedicated to research and development in the field of regenerative medicine, with focus on developing new stem cell drugs, to promote widespread application of cell technology to extend and enhance the quality of human life.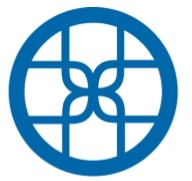 Core Value
Integrity and Grit, Quality and Science