With over 10 years of experiences on research and development of stem cell technology, UnicoCell has designed a robust build-in quality system in our facility which has been certified by governments and accreditation agent:
* Good Tissue Practice laboratory and Human Organ Storage facility by Taiwan FDA
* Overseas Cell Processing Center by PMDA of Japan
* ISO 17025 laboratory by Taiwan Accreditation Foundation, member of International Laboratory Accreditation Cooperation
To accomplish our vision of promoting widespread application of cell technology, we keep pushing forward to enhance our quality system and proprietary process in the new PIC/S GMP factory to scale up production capacity and to ensure the consistency of quality.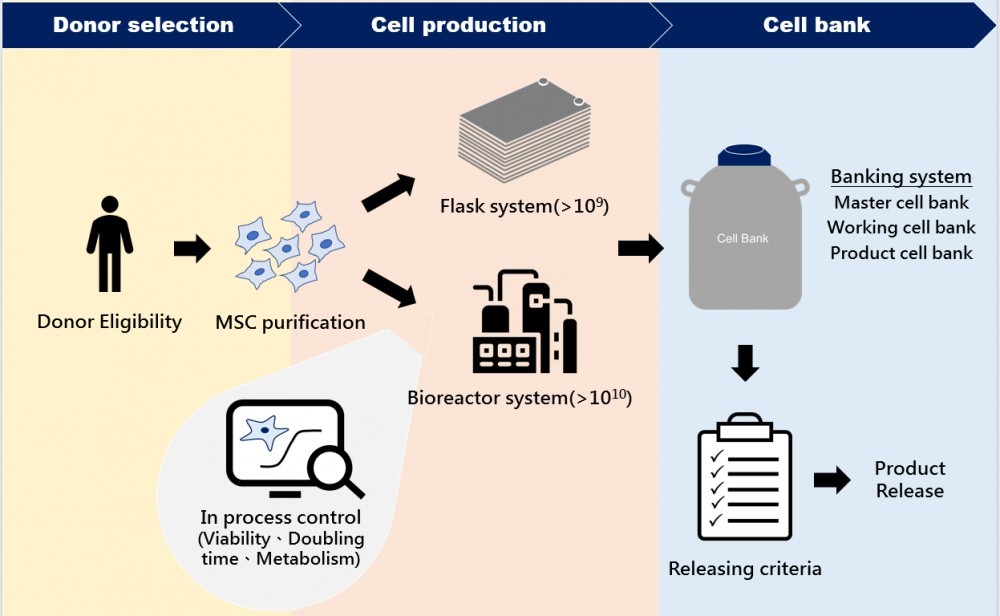 The new stem cell drug " ELIXCYTE®" developed by UnicoCell has successively obtained the approval of Investigational New Drug (IND) Application by Taiwan FDA (CT21, CT31) and US-FDA (CT31) to be tested in clinical trials.
UnicoCell has completed phase I/II clinical trial of Knee Osteoarthritis treatment approved by Taiwan FDA with our investigational product ELIXCYTE® (allogeneic stem cell drugs), and is currently applying for phase III clinical trial; making UnicoCell the leading clinical study for treament with allogeneic stem cell drugs in Taiwan. In addition, we have completed recruiting patients for phase II clinical trial of ELIXCYTE® for treatment of chronic kidney disease approved by US FDA and Taiwan FDA. The unblinding result will be released after one-year follow-up. The results of the safety of ELIXCYTE® has been monitored and approved by US FDA and Taiwan FDA.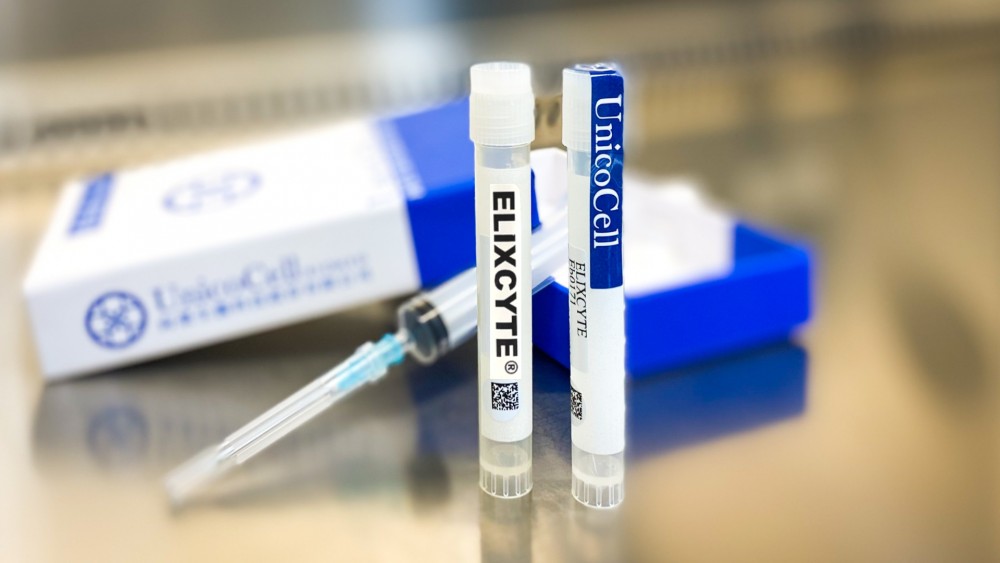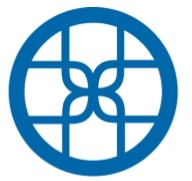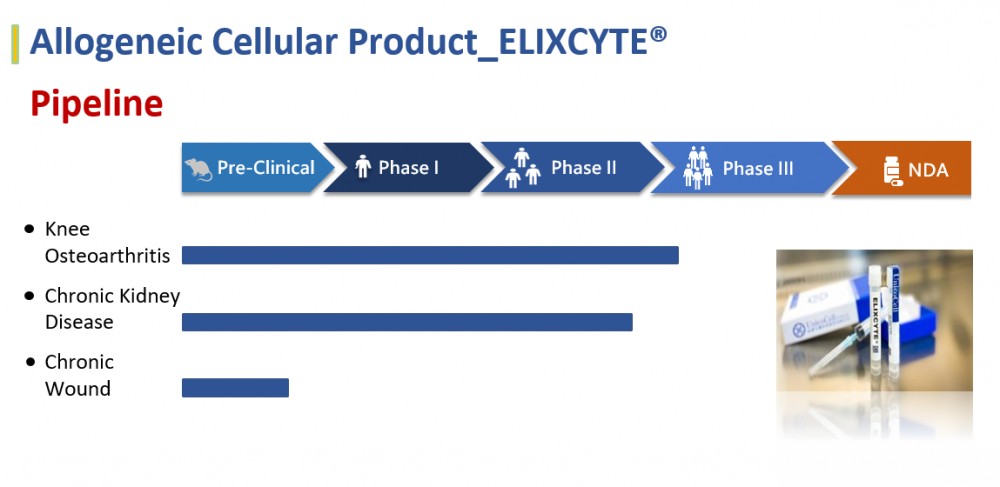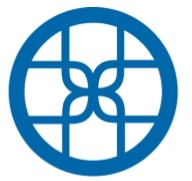 ELIXCYTE® treatment for knee osteoarthritis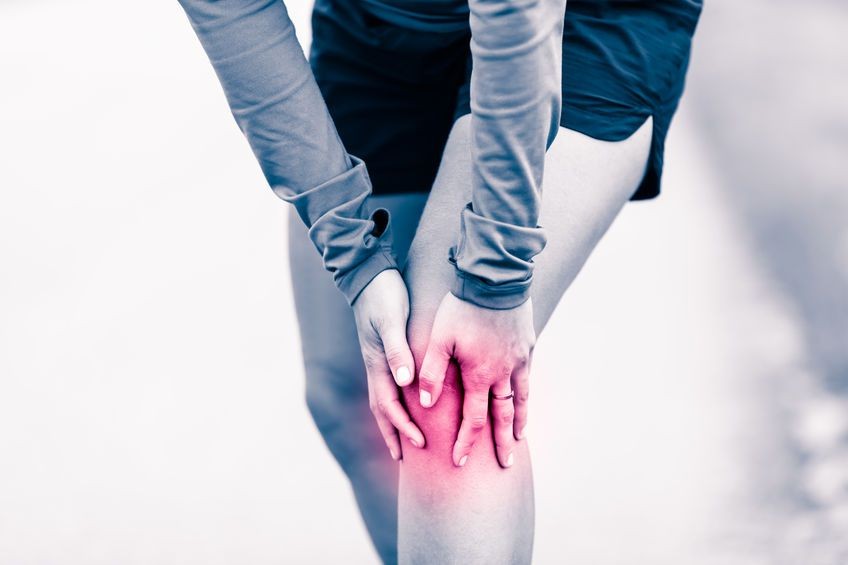 Mechanism of actions of ELIXCYTE®
1. Immune regulation, suppression of inflammation
2. Promote the proliferation of chondrocytes
3. Protect and repair damaged cartilage cells to maintain normal functions

The pathological feature of osteoarthritis is continuous deterioration and irreversible cartilage degradation, which causes pain, stiffness, and decreased function, and is one of the main causes of inconvenience and obstacles. The current treatment strategies for osteoarthritis are mainly to relieve pain and control symptoms. According to the cell model pharmacological research and animal knee osteoarthritis model efficacy studies, ELIXCYTE® has been proved that ELIXCYTE® has significant functions including immune regulation, suppression of inflammation, promotion of the proliferation of chondrocytes and maintenance of the normal function of damaged chondrocytes, and can relief the pain response and maintenance normal cartilage structure.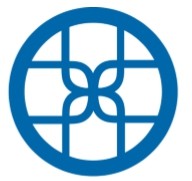 ELIXCYTE® treatment for chronic kidney disease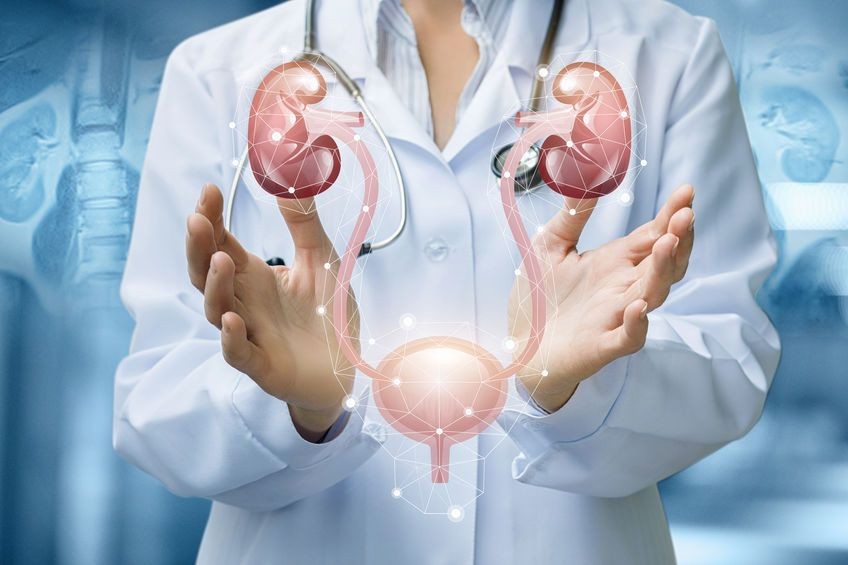 Mechanism of actions of ELIXCYTE®
1. Immune regulation, suppression of inflammation
2. Inhibition of fibrosis
3. Anti-oxidation and protection of kidney cells
4. Promotion of angiogenesis
The kidneys undergo irreversible damages due to long-term inflammation, diabetes, high blood pressure, or structural damage to the kidney itself, leading to the gradual disappearance of normal kidney functions. It is called chronic kidney disease (CKD). Current treatment for chronic kidney disease mainly focuses on the control of the primary disease and related complications to slow down the deterioration of kidney function. Our pharmacological studies revealed that ELIXCYTE® has significant immune regulation, inhibition of inflammation, protection of kidney cells damaged by oxidative stress, and promotion of angiogenesis. A significant improvement in inflammation and improvement in fibrosis can be observed in kidney tissues in our chronic kidney disease animal model studies.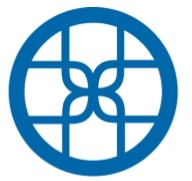 Stem Cell Research & Therapy, 30 Oct 2021
Treatment of knee osteoarthritis with intra-articular injection of allogeneic adipose-derived stem cells (ADSCs) ELIXCYTE®: a phase I/II, randomized, active-control, single-blind, multiple-center clinical trial
The changes of the primary endpoint, WOMAC pain score at Week 24, showed significant differences in all ELIXCYTE® groups. The significant differences of visual analog scale (VAS) pain score and Knee Society Clinical Rating System (KSCRS) functional activities score at Week 48 after ELIXCYTE® administration suggested the potential of ELIXCYTE® in the longer duration of the effectiveness compared to HA group. In conclusion, ELIXCYTE® for knee osteoarthritis treatment was effective, safe, and well-tolerated. The efficacy results were showed that ELIXCYTE® conferred the earlier onset of reductions in pain scores and improvements in functional scores than HA group.
Journal of Cellular and Molecular Medicine, 12 Apr 2022
Allogeneic adipose tissue-derived stem cells ELIXCYTE® in chronic kidney disease: A phase I study assessing safety and clinical feasibility
This phase I trial demonstrated single-dose intravenous ELIXCYTE was well tolerated in moderate-to-severe CKD patients, with an increase in eGFR was observed in 7 out of 12 subjects (58%) at Week 24 and in 6 of 12 subjects (50%) by Week 48, and its preliminary efficacy warrants future studies.
Cytotherapy, 1 May 2022
STUDY THE MECHANISM OF ACTION OF ELIXCYTE®, AN ALLOGENIC STEM CELL PRODUCT, ON OSTEOARTRITIS
Based on the pharmacological mechanisms of ELIXCYTE obtained from our pre-clinical studies, for osteoarthritis treatment, our stem cell products show good immune regulation, anti-inflammatory properties, as well as the characteristics of promoting chondrocyte proliferation and protecting chondrocytes.